Industries Served
Shotcrete/Gunite
Installation – Wet or Dry
For over twenty two (24) years Python Corporation has specialized in the repair and protection of concrete structures. Our experience and reputation in these fields is second to none. Included in our many methods of repair is the placement of pneumatically applied concrete, commonly referred to as Shotcrete/Gunite(wet or dry mix).

What is Shotcrete?
Shotcrete is a combination of fine aggregates, cement, water (.35 to .40 water: cement ratio) and ad-mixtures placed pneumatically to provide a dense, durable, less permeable, weather resistant and somewhat more chemical resistant concrete.
Shotcrete has excellent bonding capabilities and can be shaped and finished, as necessary.
Shotcrete can be placed overhead, vertical or horizontally as may be required by the application and may be placed at any specified thickness necessary to complete your project.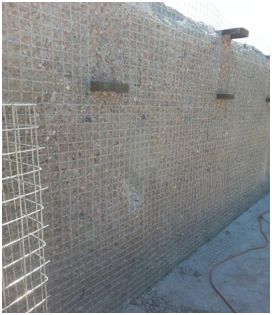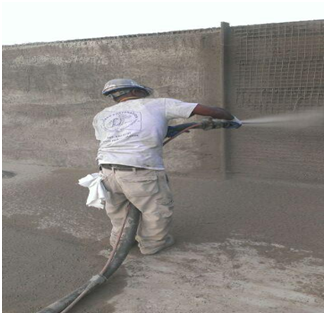 When mixed and placed according to ACI 506 specifications by skilled workmen and proper equipment, Shotcrete may be used in a variety of applications including:
Tank Linings
Sewer Linings
Bridge Repairs
Dock Repairs
Containment Systems (lift stations, manholes, secondary containment, etc.)
Dams
Reservoirs
Refractories
And Numerous Other Applications.
Shotcrete may be applied by either the wet or dry mix method.
Dry mix Shotcrete (commonly referred to as Gunite) is mixed in a somewhat dry state (less than 6% moisture) then added to the cement gun, propelled through a rubber hose by air volume and hydrated at the nozzle, therefore the product is placed under considerable pressure.
When initial contact by the Shotcrete is made to a properly prepared surface the fines in the Shotcrete mixture form a slurry, as the slurry builds the larger aggregate embed until the desired thickness is obtained.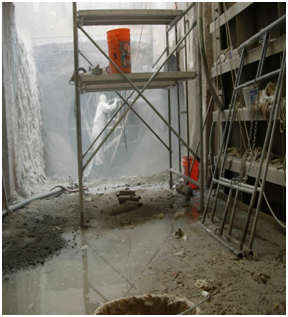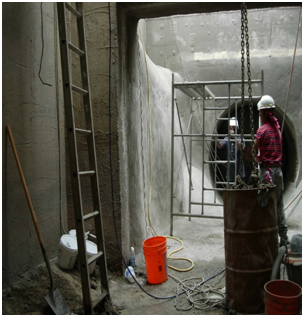 This slurry and the pressures used in the application account for the high bond and compressive strengths obtained by applications using the dry mix method
Wet mix Shotcrete is added to the concrete pump wet and pumped to the end of a hose where air is jetted to propel the product to a well prepared surface.
This method may be used for repair, however it is more widely used for applications involving a higher volume of materials (ditch liners, swimming pools, etc.).
Python Corporation has the skilled personnel, equipment, experience and financial capabilities available to undertake any commercial, industrial or municipal project, which may require our expertise. We would be happy to provide recommendations, estimates and specifications for your concrete repair and protection needs. Please call to arrange a site visit today.