Self Leveling Floor Toppings
Self leveling floor materials are a very popular and cost effective way to restore floors with a worn or deteriorated finish or to flatten or level floors with an uneven or unlevel finish. This is very useful in commercial and industrial facilities where concrete floor surfaces wear from vehicular or wheeled traffic or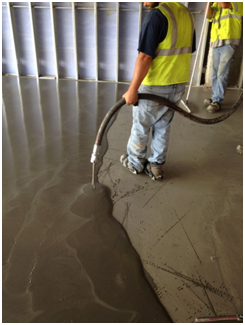 Self leveling materials are made of gypsum or cement products. At Python, we only install cement self leveling materials. Gypsum products are generally only used as underlayments for floors that will be covered with suitable wear surfaces. Cement Self Leveling floors can be used as underlayments or wear surfaces.Areas where self leveling floors are used:
Warehouse floors
Industrial process areas
Fire damaged floors
Slabs damaged by rain during finishing
Floors with a poor finish that will receive epoxy or urethane coatings
Schools
Food process areas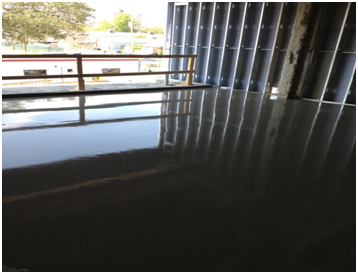 Finished floors look like trowel finished concrete floors and can reach up to 2600 PSI in 1 day and 6100 PSI in 28 days at 75 degrees F.
Call Python today.
Copyright © Python