Industries Served
Concrete Spall Repair
Python can take care of your concrete problems whether they are horizontal, overhead or vertical repairs.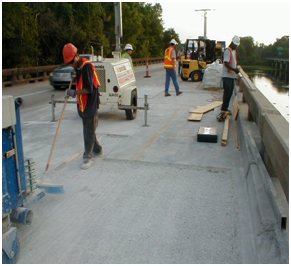 Fast cure concrete toppings get traffic open in hours rather than days. These areas on the Henderson Bridge on I-10 were milled down 2" deep and topped with Rapid Set Concrete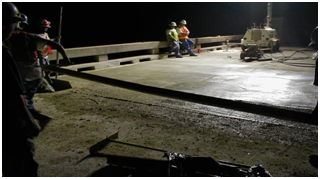 We will evaluate the area and determine if the concrete is sound enough to accept epoxy pressure injection or if there is delamination. Through a technique referred to as sounding, or by ground penetrating radar we can determine the size of the delaminated areas.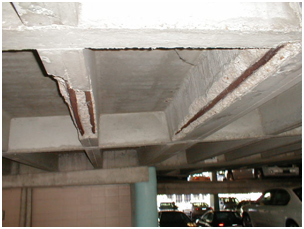 By determining the soundness of the concrete Python can make a recommendation for repair procedures utilizing the most up to date materials and techniques available today.
Upon chipping away the defective concrete, we will be able to evaluate each area to determine if steel needs to be replaced based upon the amount of lost cross section.
Our selection for a mix design or pre-bagged material will be determined by the service environment of the concrete. If repairs are numerous, we can elect to shoot back the material using our gunite equipment. If voids are relatively shallow, we may elect to hand apply the repairs. We also form and pour some types of repairs.
When high PSI concrete and high chemical resistance is needed, epoxy, novolac epoxy, or vinyl esther grouts may be used. Even though the initial cost is higher than cementitious repairs, when installed properly, they will last far longer in some environments.
Python will assist engineers in designing the proper placement of wire mesh, rebar, or anchors to provide the necessary anchorage and strength.
In repairing the substrates, it is necessary to saw cut the perimeters of the damaged concrete, this provides a positive thick lipped edge for repair material, at a depth which will resist chipping away.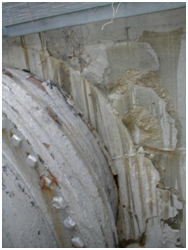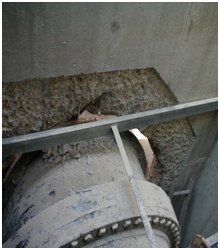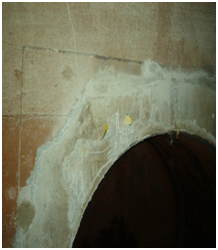 If speed of repair is what you need, we can do that too, using the most advanced rapid setting products from companies such as Sika, Sauerisen and CTS Cement. These products will offer more compression and tensile strength than the original concrete, and you can open the repair areas in as little as a few hours.
If you want the very best, don't take our word for it, upon request, we will be happy to present you with a list of satisfied customers. Whether you have spalling, cracking or exposed aggregate concrete, Python is the name to trust for all your concrete restoration needs.
Call Python today.
Copyright © Python