Expansion & Construction Joint Repairs
The proper installation of Control, Construction and Expansion Joints is often overlooked until there is a failure.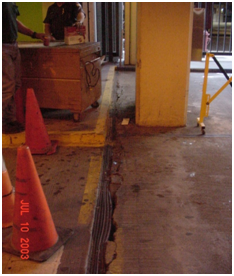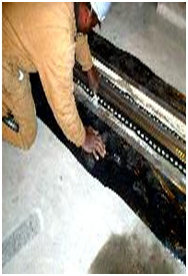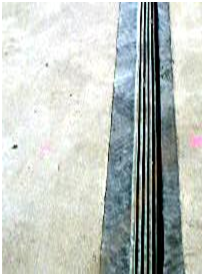 There are many things to be considered when designing these joints such as:
Climate/Thermal Cycle
Properties of the concrete
Size of the concrete panels
The finish to be installed to surface of the concrete
Curing method used for the concrete
Type of traffic
Radical temperature variances can cause these joints to fail if the size of the joint wasn't considered along with the rate of expansion and contraction of the concrete.
The finish being applied to the surface of the concrete may have a different expansion and contraction rate than that of the concrete.
In these situations the manufacturer of the finish product can provide the proper spacing for his products installation, based on their research and development of their products.
The type of traffic (foot, light or heavy vehicle, etc.) can cause premature failure if not addressed during the design of the joints. Heavy vehicles and the type of wheeled traffic can break down the nosing of the joints causing them to fail.
After joint nosings are repaired, Vertical and horizontal expansion joints in structures can be completely restored by injecting with urethane foam and sealing with pre-manufactured engineered foam joint material capped with factory applied silicone sealant.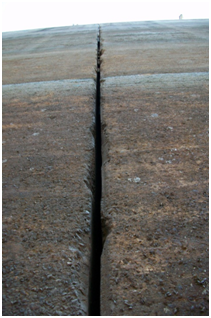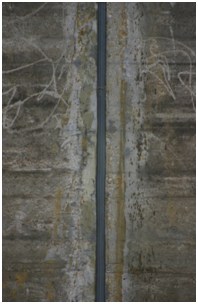 Chemical exposure is another leading cause of joint failure. The proper selection of joint sealant based on chemical exposure is critical. There are some chemicals that will destroy a joint sealant over time. In these situations designing a maintenance program to repair these joints before they totally fail is necessary.
Call Python today.
Copyright © Python