Industries Served
Polyurea Coating
The invention of the procedure for using Polyurea as a field applied coating material was one of the greatest advances in coating technology to occur in the 20th century.
Python Corporation saw the potential of this remarkable coating early on, and aligned ourselves with the inventor, Mr. Dudley Premeaux of Texaco Chemical, to be one of the first contractors to be approved to install this amazing product.

We invested in the proper equipment and trained installation personnel to insure the highest standard of quality installations.
Polyurea is a very unique coating that has a wide range of uses in the Petro/Chemical industry as well as the wastewater market and private sector.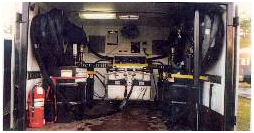 This coating is an elastomeric system designed to produce membranes and coatings with superior tensile strength/elongation and tear strength properties as well as excellent abrasion resistance.
We can evaluate your needs and specify the proper coating to solve some of your most demanding requirements.
Polyurea coating can be applied in temperatures ranging from 20 degrees F to 120 degrees F without any effect on the cured properties of the finished product. It is moisture insensitive and will maintain its flexibility and elongation properties even in sub zero weather conditions. This combined with Polyurea expansion joint materials make it an excellent choice for freezer room applications. One of its most identifying characteristics is that it has an initial cure time of only 60 seconds. It can be walked on in a matter of minutes and can be immersed in primary containment of wastewater in only a few ours. This feature allows for rapid access to areas that have just been coated.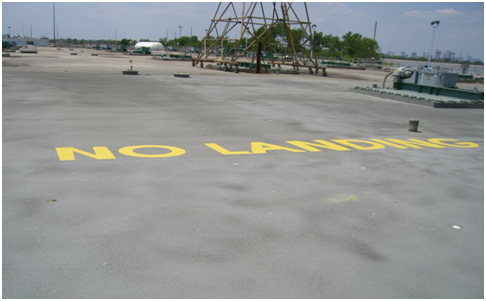 Polyurea has good resistance to caustic, alkalids, and a wide range of acid in lower concentrations. It can also be used as a crack bridging membrane under glass reinforced epoxy, novelac epoxy and vinyl ester systems. When slip resistant safety is your concern, Python can install rubberized granules into the surface of the wet coating to produce a monolithic slip resistance safety floor to the desired requirement of the service area.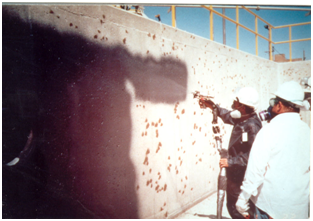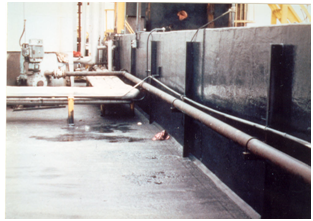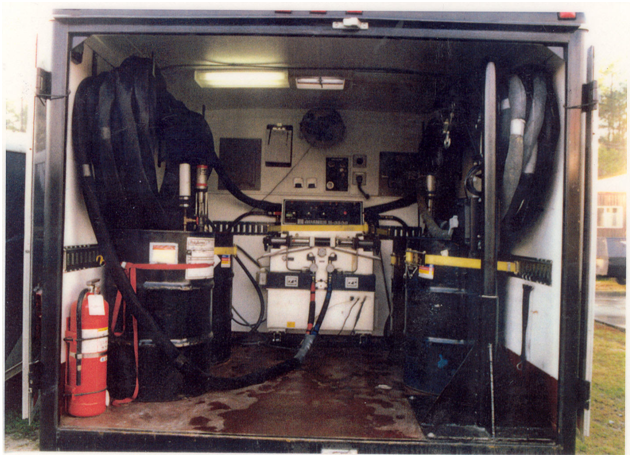 Contact Python Corporation and we well be happy to send a representative to evaluate your needs and recommend a system that will address your requirements.